Open Studio at Art Toronto 2011
Booth 141
October 27 to 31, 2011
Unconventional Meets Traditional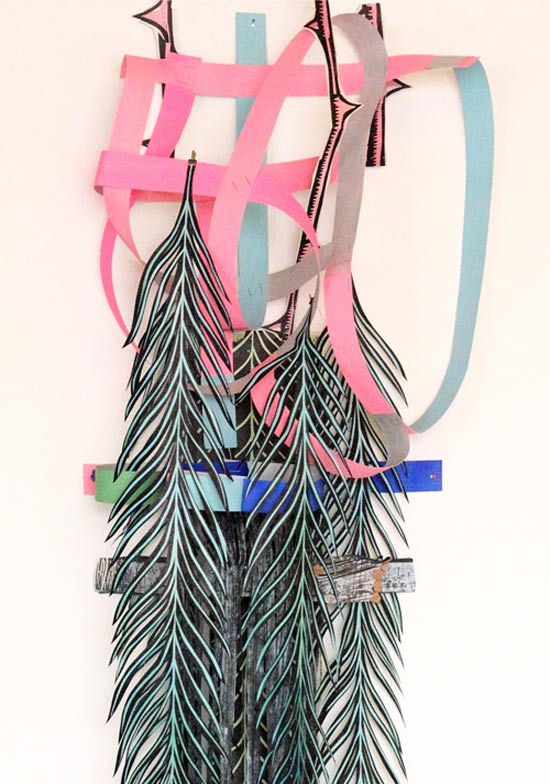 Image: Libby Hague, Peacock Weather
(detail), hand-coloured cut woodcut, modified paper, 8' x 20" x 13", 2011.
28 Days Until Art Toronto!
A first-time exhibitor at Art Toronto, Open Studio presents a curated selection of print-based works from the Print Sales Gallery focusing on the unconventional use of materials – wood, metal, Japanese paper – by artists working in traditional forms of printmaking such as woodcut, screenprinting and etching. (Price range $500 - $4000)

Open Studio will feature artworks by Barbara Balfour, Nadine Bariteau, Yael Brotman, Sean Caulfield, Susan Collett, Tara Cooper, Joscelyn Gardner, Libby Hague, Brian Hoxha, Brian Kelley, Judith Klugerman, Jenn Law, Jennifer Linton, Wendy Morosoff Smith, Ann McCall, Suzanne Nacha, Sandi Ralph, Tammy Ratcliff, Bernice Sorge, Penelope Stewart, Jeannie Thib, Celeste Toogood and Janice Wong.

Highlighting Open Studio's presence at Art Toronto, Libby Hague's Hold Me Tight, a print-based sculpture, will be included in Open Space, a newly inaugurated project space in a dedicated on-site section at the fair featuring large-scale sculpture and installation work in conjunction with galleries specially selected by a jury.

Visit us to see how these unique materials are used as core elements to express a wide range of themes, including our relationship to nature, each other and our societies. For example, Nadine Bariteau's screenprints address the natural and man-made environments through the use of photo-based images on pliable wood. Libby Hague's work uses cut paper to explore the vulnerability and preciousness of nature. Susan Collett's monoprints on paper printed from stitched copper-plate templates, examine the tension between strength and fragility.

Open Studio, Canada's leading printmaking centre, is dedicated to the production, preservation and promotion of contemporary original fine art prints. All purchases support Open Studio, a charitable organization that provides services to artists and the public, including exhibitions, education, studio facilities and professional development opportunities for artists.
'in last evenings light' etching monoprint, chine colle and hand stitching. Tammy Ratcliff 2011


OPENING NIGHT PREVIEW
Thursday, October 27, 2011


Special Collectors' Preview


4:30-6:30pm
Tickets: $300


Opening Night Preview


6:30-10pm
Tickets: $200

PUBLIC HOURS:
Friday, October 28 12 - 8pm
Saturday, October 29 12 - 8pm
Sunday, October 30 12 - 6pm
Monday, October 31 12 - 6pm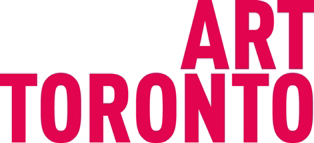 Metro Toronto Convention Centre
North Building,
Exhibit Hall A & B
255 Front Street West
www.arttoronto.ca